Saturne Technology
Investment
Growth Capital
Saturne Technology is an expert in metal additive manufacturing, laser welding, cutting, drilling and laser hardfacing. Created in 2001 in Luxembourg, Saturne Technology is today a Tier 1 Supplier for blue-chip customers.
Thanks to its fully integrated offer and production facilities, Saturne Technology has a recognized ability to redesign and produce complex parts, with a lighter weight, at competitive cost and required level of quality.
www.saturne-technology.com
« This structuring operation in Saturne Technology's history will serve to underpin its industrial and commercial development as it continues on towards its objective of becoming a European leader in metal additive manufacturing.
The arrival of new long term financial partners with a strong entrepreneurial and industrial DNA in Saturne's capital will strengthen the company governance and open a lot of doors for commercial opportunities and partnerships in the European industrial sector. »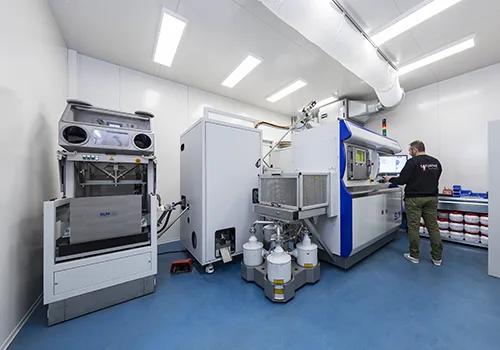 Why Saturne Technology?
We are thrilled to be at the table and to enable Saturne Technology to strengthen its positioning as the European leader in the metal additive manufacturing market. The recent referrals Saturne Technology has received from numerous iconic actors will strengthen and accelerate its growth.