Nicolas Guillaud de Saint-Ferréol founded apiwork™ in 2008, a web agency specialized in real estate.
Very quickly, apimo™ became the main tool of the real estate company. The apiwork™'s expertise in the web agency field has allowed creating an ergonomic and efficient tool, by simplifying and improving the real estate agent's job.
Its buyer/properties matching algorithm and multilingual interface make apimo™ a solution highly appreciated by more than ten thousand of real estate agents worldwide.
www.apimo.net
« I met Christophe Rousseaux at international conferences when he was still working at Immoweb. I followed and liked his entrepreneurial qualities and strategic vision.
I naturally thought of him when I decided to open up my capital to reach new strategic steps and gain credibility in new markets. »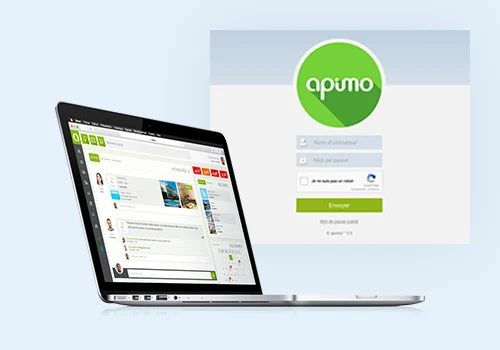 Why Apiwork?
« Having followed the development of apimo™ since it launched in 2008 and being convinced of its relevance for real estate agents, I had no hesitation when Nicolas Guillaud de Saint-Ferréol, founder of apiwork™ and majority shareholder, offered me to join his capital to help with their international expansion. » Christophe Rousseaux - partner Akiles